Fredricks and Prefix Create a Strategic Partnership
Michigan-based design, engineering and build teams combine to bring your themed attraction project to life.
Expanding upon design-to-production expertise in automotive and aviation spaces, Prefix Corporation announces a collaboration with Fredricks Design, Inc. Together, we offer creative design, engineering and build services to theme parks and their attractions. We bring our enthusiasm for storytelling and guest experiences to developing rides, animated props and mechanical effects. Expect excellence that drives revenue.
Our combined range of services includes:
Project management
Concept ideation and development
Feasibility
Prototype development and mock-up
Extensive software expertise
In-house machining and fabrication
Rapid prototype development
Precision paint and finishing
Let's build your story together.
For more information and to schedule a review of your next RFP, contact
Sam Divergilio
Prefix Corporation
248.912.8854
sam.divergilio [at] prefix [dot] com
Maury Fredricks
Fredricks Design, Inc.
616.402.2300
maury.fredricks [at] fredricks [dot] com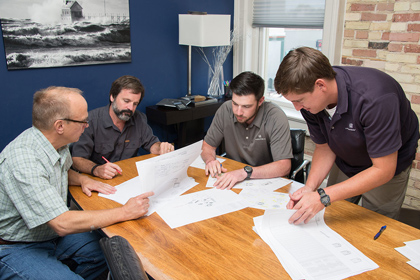 About Fredricks Design, Inc.
Since 1984, Fredricks has worked with some of the world's most demanding design and engineering teams to develop innovative products for end users. Specializing in cockpits, interior systems, seating, exterior trim & lighting for advanced vehicle development, as well as dark ride interiors and seating, Fredricks has the diverse experience necessary to develop new solutions that impress. A qualified vendor for all services throughout concept development, mockups & prototypes, Fredricks will deliver the creativity and innovation that set your project apart from the rest.